Meet the team: Interview with Joel Payne
Quote: 'My perfect day includes the go-live of a customer project. That is, when the tool performs perfectly and runs as expected.'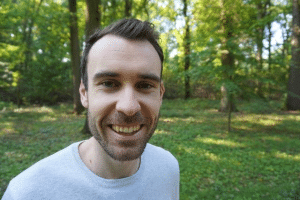 Meet Joel Payne, who joined ShipitSmarter in June 2017. A passionate business objective driven Implementation Manager focusing on supporting our customers ambitions.
What do you do at ShipitSmarter?  
As an Implementation Manager I am responsible for larger customer implementations at ShipitSmarter. This means that I often get to work on the setup of the ShipitSmarter Transport Management Platform for new locations (both new customers and existing customers which are still expanding) and the setup of new processes or features.
How are you putting this into practice?
For example, our customer has a new warehouse. It is our objective to organize the process in a manner that the right shipping label is available for the right product at the right time. This can only be achieved when ShipitSmarter operates and runs exactly as desired. We initially scope the project, together with the customer's project team, consisting of the project manager, logistics or warehousing manager and the IT manager. Based on this scope we create a technical solution that properly supports the customers business process and ambitions. Cooperation, teamwork and frequent interaction are crucial elements for success.
Most common customer ambitions or objectives to use ShipitSmarter are:
Cost reduction through effective carrier selection
Shipment consolidation
Insight in shipment volumes
Insights in shipping costs
Carrier performance management
Financial management such as proper insights in invoice deviations.
The ROI depends on the customers objectives and business case. You can think of savings in costs, increasing delivery performance but also in FTE or the ambition to gain specific business insights and overview through reports.
What do you specifically support ShipitSmarter customers with?
We help them to optimize their customer satisfaction. For example, on average, 80% of the orders are delivered on time. In that case, 20% can be gained. For each region, we can now show each customer delivery deviation. With ShipitSmarter we can also show in which region at what carrier the deviations are smallest and which carrier operates most efficiently within a specific domain. This enables them to make choices for specific carriers in specific regions, increasing delivery reliability to 95-100%.
We pride ourselves on being able to measure carrier performance independently. A carrier may interpret figures differently than a client does, and of course has a different perspective.
What does a person need to fit at ShipitSmarter?
You will fit perfectly if you are eager to learn, able to cope with change within the sector and a good team player. It is really important to be involved in the latest shipping trends, so you can proactively bring up these market trends at customers and continue to develop a future proof solution. Automation is our strength, and within the logistical sector there is a lot of room for optimization. We are the happy to fill the gap.
In terms of organizational changes, we are constantly improving ourselves, challenging ourselves and there is room to learn and develop, individually and together with the team. This brings change and opportunities. It is great that there is always room to pitch new concepts and ideas based on a business case.
A lot has changed in the past four years. Our approach is carefully composed, strategic and definitely future oriented. Our Management Team focusses on the long term, at creating a future-proof solid Transport Management Platform to support our customers today and for the long term, in continuously optimizing customer satisfaction. You can really say that we put the customer first.
What our customers think of this? They notice that we keep our promises, that we are a professional organization and that we are agile and able to respond quickly to their needs.
Quote:
'Automation is our strength, and within the logistical sector there is a lot of room for optimization. We are happy to fill the gap.'
Want to meet more team members? Read the interview with Simon Koudijs.