Optimising your shipping process is simple
Bye bye, shipping hassle!
What a waste of time! Labelling, preparing goods for shipment, contacting the shipping company… Lack of overview and insight in deliveries… And what about the delivery costs, aren't you paying too much?
How about smarter, faster, more efficient and cheaper?
That is what we think at ShipitSmarter!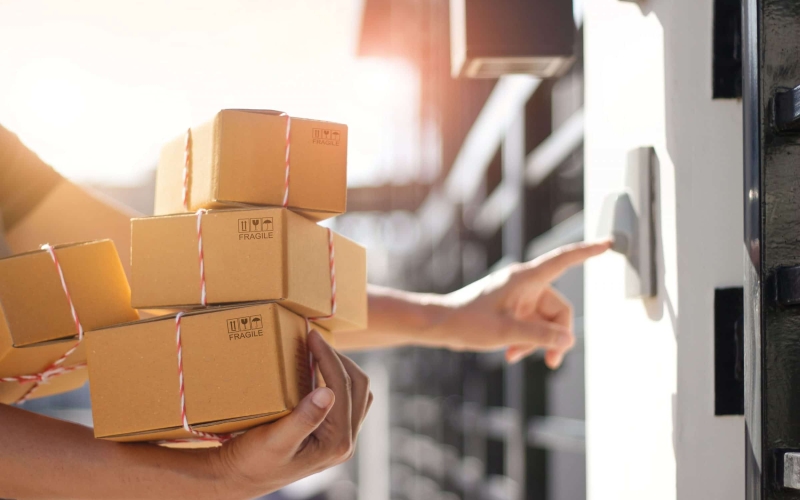 Smart shipping for ecommerce
Shipping your products to customers can be easier, faster, safer and definitely cheaper. That is what ShipitSmarter ecommerce is designed for; to automate your entire shipping process.
Thanks to intelligent communication, connections, analyses and insights:
You can ship a package in 30 seconds
Send last minute orders within 5 minutes
Save 15% on your shipping costs
Increase customer satisfaction and loyalty immediately
Is your shipping process fully operational? Our experts are happy to advise you.
Reference case Kongsberg PCS
Automated shipping process for webshop orders
Kongsberg Precision Cutting Systems (Kongsberg PCS) delivers digital cutting solutions to wide format, packaging, and industrial markets worldwide. Driven by customer success and future growth ambitions Kongsberg PCS enables customers to produce faster, safer and more efficient. Kongsberg Precision Cutting Systems relies on ShipitSmarter for their online shop and intercompany shipping for fast shipment at the best conditions according to customers' requirements all over the world. Find out how and download the reference case.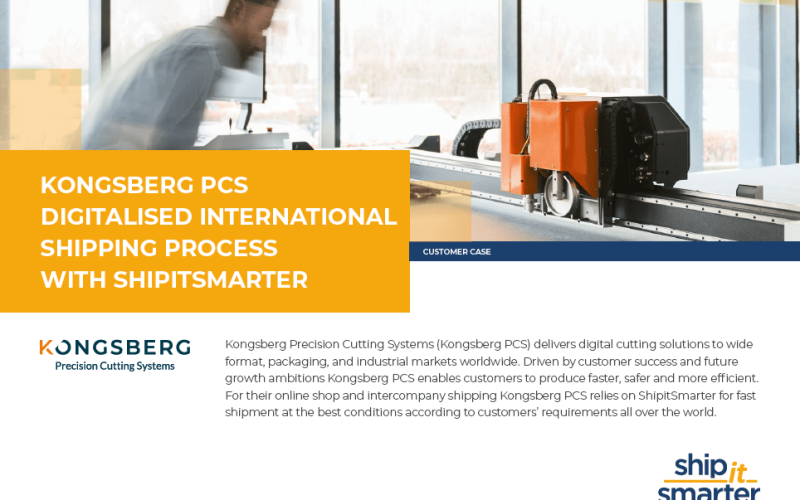 Get rid of your shipping hassle now!
Just leave your e-mailadress and we'll contact you.