On the 7th and 8th of November we will represent a stand at the ICT & Logistics event, which is the annual event on ICT and logistic solutions for efficient and effective supply chain processes. This year's theme will be Connected Logistics.
Meet us at ICT & Logistiek Event on 7-8 November.
Connected Logistics The current digital transformation offers logistics more and better opportunities to grow. Processes are being realized and optimized through chains between suppliers, customers, people and systems. Supply chains and logistical processes consist of chains that ensure that flows of goods and supplies pass along efficiently and in an effective way. Therewith "Connected Logistics", this year's theme of the ICT & Logistics event, is nothing new as a lot of the processes are connected and have been. But, because of the current digital transformation the concept of connected logistics is always renewing and changing.
The goal is to inspire and motivate so that it will become easier to work efficiently and effectively. The theme of the ICT & Logistics event, "Connected Logistics" will also touch on subtopics which are Big Data & Analytics, Warehouse Automation, Sales & Operations Planning, Transport & Distribution and Supply Chain Management. We hope to see and meet you at our stand at the event to speak about those topics and hopefully grow together!
Additional info:
For whom is the event?
– Professionals in logistics.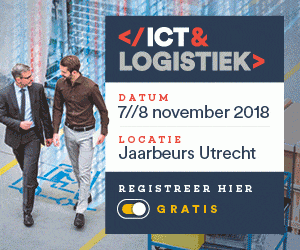 When is the event?
–  Wednesday 7 November from 9.30 am to 5 pm.
–  Thursday 8 November from 9.30 am to 5 pm.
Where is the event? – Jaarbeurs Utrecht Hall 1.
Where is the ShipitSmarter booth? – Booth no. A064
What are the costs? – Visits are free of charge!