Meet the team: Interview with Bram van der Horn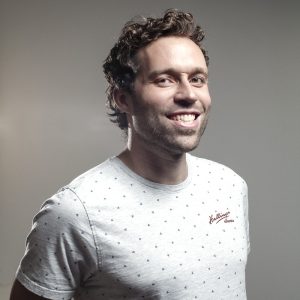 Today we meet Bram van der Horn who joined ShipitSmarter after an international career adventure. He wants to be part of an inspiring and interesting work environment with plenty of opportunities for further personal development. That's why he chooses ShipitSmarter. 
How did you experience the onboarding as a new Shipitsmarter employee?
I've have worked as an Implementation Consultant for different route optimisation software suppliers all over the world. After a year and a half in Melbourne, Australia, I returned to Dutch soil and was delighted to join ShipItSmarter. 
During my onboarding I have had the pleasure to work with a buddy. This senior analyst introduced me to the organization, processes, systems and solutions that ShipitSmarter offers. A step-by-step approach giving me the skills and tools to ultimately control the entire implementation process, add value where possible.   
During my onboarding, It feels like I have learned more than I have learned in the past two years. I am grateful for the opportunity to learn and contribute at the same time. That is what I have been searching for and like about ShipitSmarter, the possibility to continuously learn and grow. 
What does your job look like? 
As an Implementation Consultant I am part of the implementation team. We manage and supervise the implementation, integration, and optimisation of our shipment solution for our customers and users. As a self-managing team we divide the work, the projects and specific project elements based on our knowledge, expertise, ambition, and experience. This enables all of us to learn, to tackle challenging issues together and to share our knowledge too. 
I like to optimise and automate implementation processes by implementing scripts, dashboards and other types of process optimisation, knowing that this helps our customers to benefit of our solution even faster. I'm very happy to be involved in a cross-functional project team for product development too. My goal is to add value to ShipitSmarter and increase my own knowledge and expertise at the same time.  
What does a person need to fit at ShipitSmarter? 
To achieve goals, we welcome challenges, dare to experiment and apply new methods. You will fit in perfectly if you like that! We sometimes take a leap of faith to realise a breakthrough. At ShipitSmarter we enjoy learning, teaching, and following the latest innovations and industry developments, not just for the immediate solution needed but also to anticipate on the changing global market. I strongly believe that is the best way to learn and -for me personally- it doesn't even feel like work at all!   
At ShipitSmarter you feel the core values, they are just there in how we work together. The atmosphere is relaxed, we take the time to play a game of pool, and yet we make progress and book results.  
About ShipitSmarter
At ShipitSmarter we understand your need to organize your transport management in the best possible way: with maximum effectiveness and efficiency. That is why we developed a Shipment platform to manage all operations required for smoother and smarter shipping. Our advanced Shipment Management platform offers end-to-end excellence, providing you with a simple step-by-step process to ensure that your shipment is delivered at the right place, at the right time and at the right price.
For more information, please visit www.shipitsmarter.com and follow-us on Linkedin.
Want to meet more team members? Read the interview with John van der Wal.