ShipitSmarter at the ICT & Logistics 2022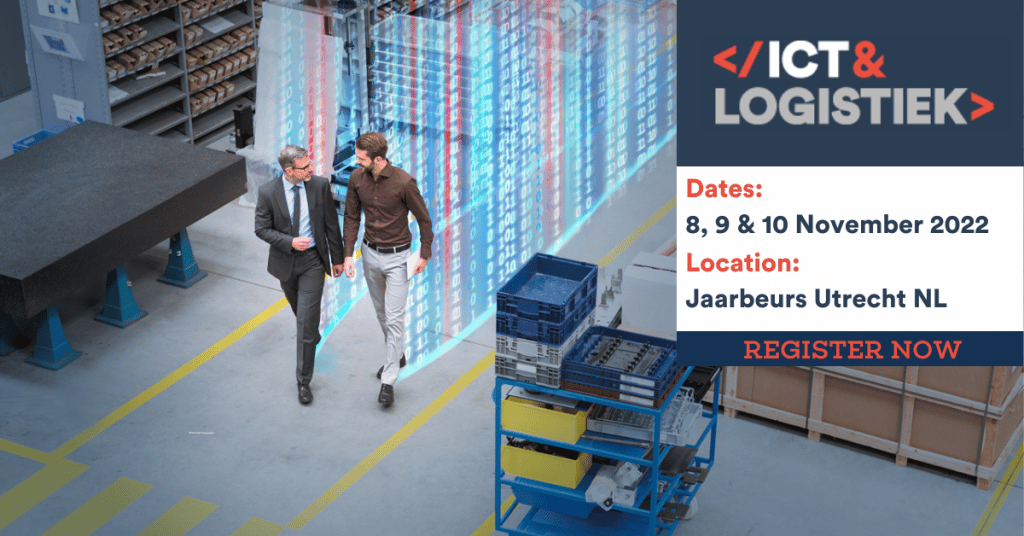 ICT & Logistics, the event for ICT applications and services in the logistics chain, will take place in the Jaarbeurs on 8, 9 en 10 november 2022.
With the theme 'Resilient Logistics: agility and connectivity', the common goal is: a resilient logistics sector that is ready for the future. A theme that perfectly fits everything ShipitSmarter and our Shipment Management Platform for carrier management stands for.
Ofcourse we will be attending the event to share best practices, latest shipment solutions and innovations. We herewith invite you to join us, register for the event and visit us at our booth. As token of our appreciation for your visit a special gift is waiting for you.
Click on the following link for the Dutch page ICT & Logistiek 2022.
We hope to see you soon at the ICT & Logistics 2022 at the stand of ShipitSmarter 01.E045.