ShipitSmarter expands with two new colleagues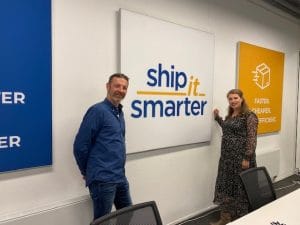 ShipitSmarter, leader in Shipment Management Platform solutions, appointed Ronald Migo as Implementation Analyst.  Ronald has a lot of experience as an implementation Analyst for GLS Shipping and is ready to contribute to the growth of ShipitSmarter. The second new colleague is Juliette Jansen as Marketing specialist. Juliette will execute our marketing strategy together with Marielle van Hamburg. This strengthening of the Sales & Delivery Team underlines the commercial ambitions of ShipitSmarter.
Ronald
"Hi everyone, I'm Ronald! I started working for GLS in 2004 and for the last 13 years, I have been working as a Customer Implementation Consultant. In this role, I was supporting GLS customers in building solutions to connect their systems to the GLS Shipping solutions, as well as coordinating the development of new shipping products and services. But after working 18 years for the same company I am now very exited to start a new adventure as Implementation Analyst at SIS starting May 16. "
Juliette
"I'm Juliette, nice to meet you! In 2020 I started by Telindus Nederland as engagement marketeer. After 2 years I wanted a different challenge. With this challenge I missed the marketing profession. Now at ShipitSmarter I can strengthen the team. I am looking forward to meet you all. Let's connect on LinkedIn.
About ShipitSmarter
At ShipitSmarter we understand your need to organize your transport management in the best possible way: with maximum effectiveness and efficiency. That is why we developed a Shipment platform to manage all operations required for smoother and smarter shipping. Our advanced Shipment Management platform offers end-to-end excellence, providing you with a simple step-by-step process to ensure that your shipment is delivered at the right place, at the right time and at the right price.
For more information, please visit www.shipitsmarter.com and follow-us on Linkedin.
Want to meet more team members? Read the story of Bram van der Horn here.