ShipitSmarter reinforces its commercial workforce
ShipitSmarter, the leader in Shipment Management Platforms, adds six years of experience, in serving customers with logistics solutions at a leading carrier, to its Sales & Delivery Team with the New Business Account Manager, Bastiaan Meenink. This expansion of the commercial team underlines the strategic ambitions of ShipitSmarter.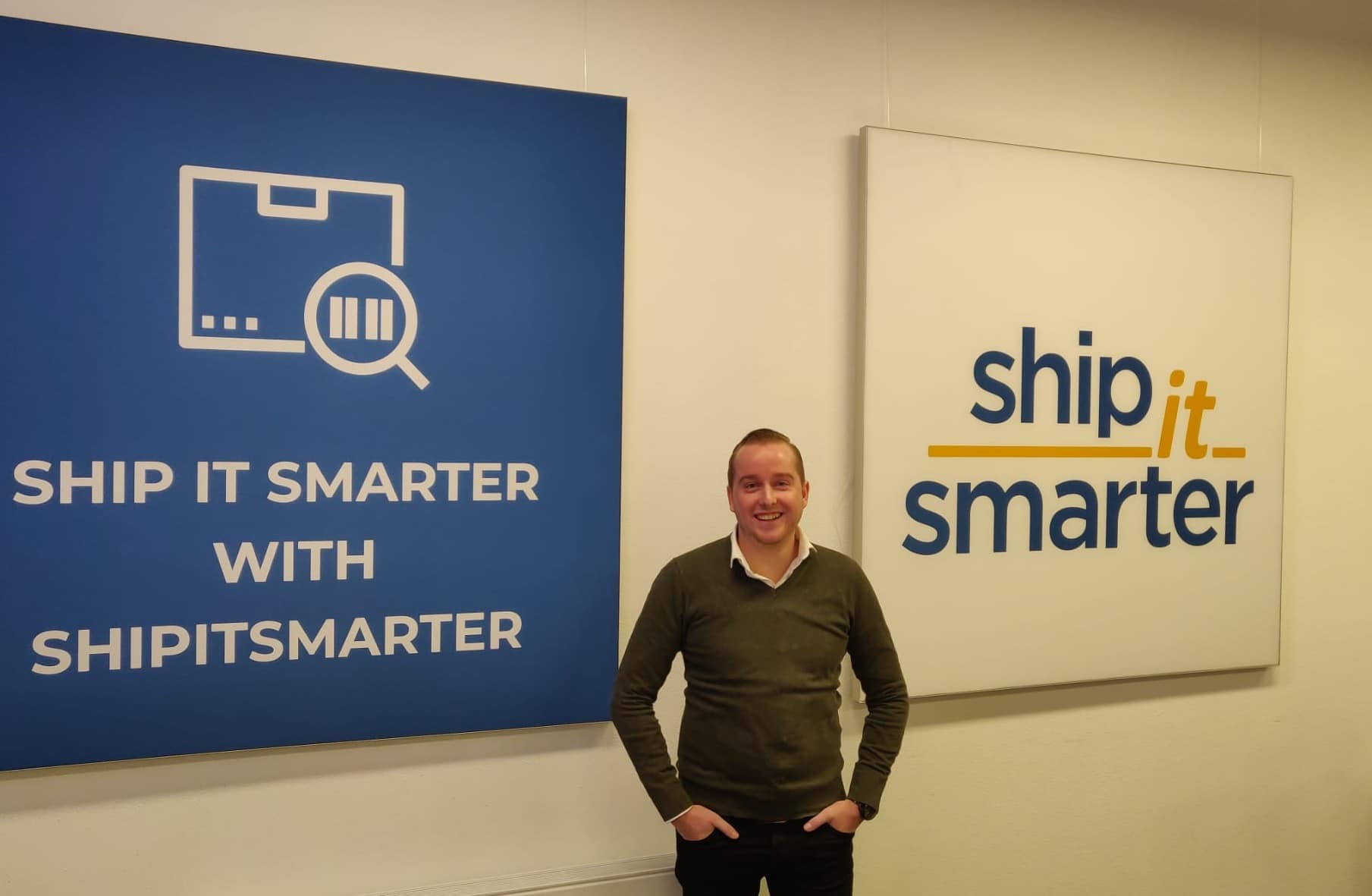 "We are very delighted to announce that Bastiaan joined our ambitious commercial team",  said Johan de Grijff, Commercial Director at ShipitSmarter. "Not only his relevant sales experience within the logistics industry, but also his ever energetic appearance makes Bastiaan a tremendous addition to our Sales & Delivery Team." Bastiaan is pleased  to introduce himself below.
Bastiaan
First of all, I'm very excited to join ShipitSmarter on the 1st of November. I will be joining the commercial team as a New Business Account Manager. I'm looking forward to working at this great innovative company and making sure that we achieve our business development goals together! 'When one wins we all win'. I live in Houten right in the center of the Netherlands. My background is in the hospitality industry and sales. Besides work, I like to participate in sports and I enjoy making dinners for friends and family. I'm really looking forward to starting working at ShipitSmarter and making it a great collaboration.
About ShipitSmarter
At ShipitSmarter we understand your need to organize your transport management in the best possible way: with maximum effectiveness and efficiency. That is why we developed a Shipment platform to manage all operations required for smoother and smarter shipping. Our advanced Shipment Management platform offers end-to-end excellence, providing you with a simple step-by-step process to ensure that your shipment is delivered at the right place, at the right time and at the right price.
For more information, please visit www.shipitsmarter.com and follow-us on LinkedIn.
Want to meet more team members? Read the interview with Wouter Kornet & Brand Schoeman.